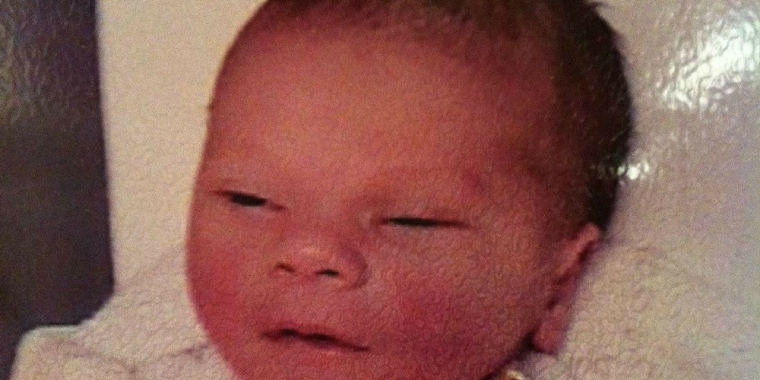 In 2007, we found out we were expecting our first child; we hadn't planned for this but were thrilled nonetheless that we were going to be parents.
On the 17th August 2007, Evan George Brooke Steel, our first son, was born. The most perfect and adorable son you will ever see… an angel. During the long and complicated labour, although there were major signs that something was very wrong with Evan, senior staff failed to intervene. It wasn't until Evan was delivered, they realised his cord was wrapped around his neck 3 times. On top of this Laura was also a carrier of GBS. A combination of both these factors left Evan severely brain-damaged. We had a few brief hours with him, time to get him christened and then, whilst grandparents were with us, had to make the devastating decision to switch off life support. Evan passed away in our arms at 14 hours old.
We travelled through some dark times following on from this and our lives would never be the same again.
In 2008 came the arrival of Scarlett, she was delivered via arranged C-Section. This is where we began to feel some kind of trust in the NHS again but this was short-lived.
In 2010, we had some fantastic news again! We were expecting our second son. With an arranged C-Section on the 20th May 2011, we were really looking forward to meeting our little man. A mother's intuition played its part and Laura felt we needed to go into hospital on the 19th May.
After pushing the delivery suite to deliver him early (they weren't going to deliver him until the following day although Laura was in labour), Roman was born via emergency C-Section that day, fighting for his life. It took 40 minutes to resuscitate him due to a delay when the staff were using the incorrect procedure to call for help! It was feared that he had severe brain damage, kidney problems, acid in his blood and a severe heart condition.
Roman was in the same neonatal intensive care unit as his brother Evan for 2 weeks. When he was strong enough he was taken to another hospital to have heart surgery to correct his pulmonary valve. This operation was a great success and Roman is now fighting fit.
Although we received very poor care (on the whole) in the delivery suites, the care received in the neonatal unit was second to none. We are so appreciative of the kind staff and all they did for us with both Evan and Roman. We have currently raised just over £30,000, and still going, to help support the ward, raise awareness of GBS and buy the things they really need to save lives and to help people in the same position as we were.
In loving memory of Evan 'Our little fighter.'
**An angel in the book of life wrote down a baby's birth, he mentioned as he closed the book, too beautiful for earth.**