Home-testing kits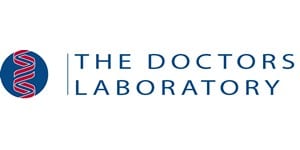 The Doctors Laboratory*
The Doctors Laboratory has privately provided the ECM test for group B Strep carriage for over 14 years and is Group B Strep Support's preferred provider. Order your test by clicking the button below, call 020 7307 7373, or email gbs@tdlpathology.com
The Doctors Laboratory advise that the current pandemic should have no impact on their GBS testing service. If you have any questions about their service, please contact them directly (details above).
Other organisations that provide the 'gold standard' ECM test for group B Strep include:
MedLab Pathology +353 (0) 1 293 3690 (Republic of Ireland)
One of the easiest ways to do a group B Strep test is to order a DIY testing kit from a supplier offering ECM tests. They cost from around £40 and the test result is sent to you within 3 working days of the company receiving your swabs (usually initially by text).
You take the two swab samples yourself – a vaginal and a rectal swab – and post these back to the company. All DIY kits come with detailed instructions and a visual guide to help you do this. As the samples deteriorate over time, take the swabs and post them to the laboratory on Monday to Thursday, so they're not sitting in the postal system longer than necessary.
All of the suppliers listed on this page use the 'gold standard' Enriched Culture Medium (or ECM) test for group B Strep as recognised by Public Health England and the Royal College of Obstetricians and Gynaecologists.
The ECM tests provided by the suppliers listed on this page are much more reliable than a standard NHS swab test, and you can read more about the types of test here.
If you use a group B Strep home testing pack, follow the instructions and keep the insert for future reference.
If you are or have recently been taking antibiotics, please be aware this may affect your GBS test result. Please discuss this with your health professional.
We receive no commission or referral fees for tests sold. A number of the organisation(s) from which you can buy the GBS test support the charity's vital work financially (identified by a * next to their name). We may feature the organisation(s) with which we have partnerships more prominently than others.
If you have any questions about Group B Strep, please call our helpline
Mon-Fri 9am-5pm
0330 120 0796
Or email us at info@gbss.org.uk