Thank you so much for your interest in becoming a Team GBSS events volunteer. Our events are a great opportunity to meet new people and raise awareness of the charity's work. Whatever your role, we can guarantee you will have a fun filled day. Join Team GBSS today and help us make a real difference to our Fundraisers.
Event Day Volunteer
You'll be helping us to set up the event which may include setting up marquees, putting up banners or getting water to the start line. If you're looking for a role that's hands on then get in touch today and we can see if their is an event near you!
Course Marshal Volunteer
From time to time we organise events that require us to marshal a course. You'll be required to cheer and motivate participants by covering one of the marshal points on the course. This role is really important as you'll help to ensure that the event runs smoothly and that participants feel motivated to make it across the finish line.
Cheering team volunteer
You'll be part of our cheering team located on the race route, responsible for cheering and supporting the runners, cyclist etc – encouraging them to keep going and acheive their challenge!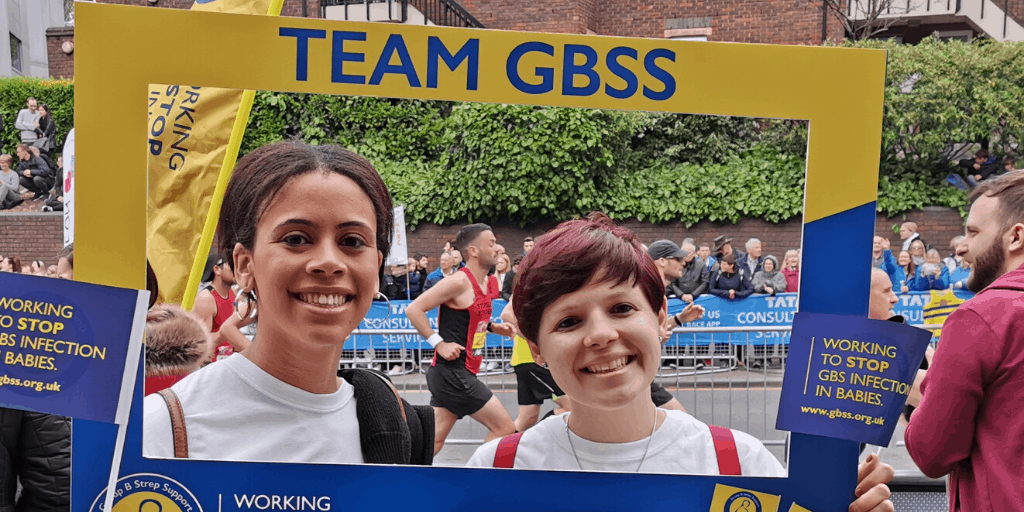 Photographer/Video volunteer
Team GBSS have fundraisers taking part in a variety of challenges throughout the year. We'd love to capture the moment on camera and are looking for volunteer photographers who will help us get some great actions shots of them!
How do I get involved?
It's quick and easy. Contact our Fundraising Team today to find out how you can become a Team GBSS Events Volunteer today. Call us 0330 120 0795 or e-mail us info@gbss.org.uk
We provide a free GBSS Volunteer Pack to all our Team GBSS volunteers which includes:
T-shirt
Hand-waving flags
Highlighting our work
From waving off our fundraisers at the start to greeting them at the finish line, we make sure volunteers are involved from start to finish. The commitment required is flexible to suit you. Whether it is for a few hours or the whole day, the time you give makes a difference – thank you.