9 – 15 October 2023
Each year Group B Strep Support joins other leading baby charities to raise awareness of key issues that affect people who have lost a baby.
This year marks the 21st year of Baby Loss Awareness Week in the UK. Taking place 9-15 October, this annual campaign encourages anyone who has experienced baby loss in the community and beyond to come together to remember all the precious babies who died too soon.
The week aims to help raise awareness of the impact of pregnancy and baby loss. It highlights the importance of bereavement support and the vital work needed to improve outcomes in pregnancy and to save babies' lives.
The week ends with the global Wave of Light on 15 October, where candles are lit across the globe as part of International Pregnancy and Infant Loss Awareness Day.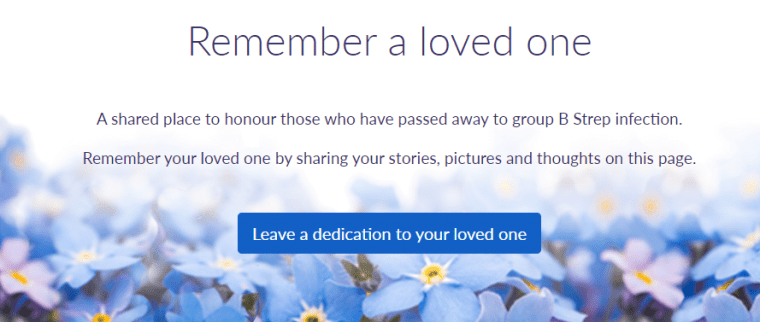 We have created a space for you where you can share your experiences in a safe environment and feel supported and loved. Our dedication page provides a shared place to honour those who have passed away from group B Strep infection.
Donations are optional, but are hugely appreciated. Group B Strep Support is reliant on donations to continue our work to stop GBS infection in babies.
Buy your Baby Loss Awareness ribbon pin badge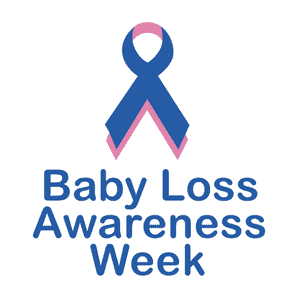 This pin is to commemorate babies who die before, during or after birth. Wear your pin during international Baby Loss Awareness Week to raise awareness that baby death is a tragic issue that affects thousands in the UK alone every year. Money raised from sales of these badges will go towards helping the work of Group B Strep Support.
Wave of Light
The week draws to a close with the global 'Wave of Light' on Sunday 15 October. We invite you to join other families across the world by lighting a candle at 7pm BST and leaving it burning for at least one hour to remember all babies that have died too soon. Be a part of the virtual Wave of Light this year and take a photo of your candle, and if you follow us on social media, please also tag Group B Strep Support and use #WaveOfLight in your candle photos, we'd love to see them. Wherever you do this, you will be joining a global 'Wave of Light' in memory of all the precious babies who have died and who lit up our lives for a short time. You can also find a virtual Wave of Light event here.
Share your story
Throughout the week we'll be inviting people to share their stories with us. Telling your stories about baby loss due to group B Strep infection is hugely powerful and highlights why awareness is so important.
In 2014, I gave birth to our first child, a baby boy called Frankie – he was perfect! But at around 18 hours old, he became very poorly, and this very quickly escalated to him being put on a life support machine. Myself and my husband had no idea what had caused the deterioration in his health until a doctor asked us if we had ever heard of group B Strep –  at the time, we had no clue what GBS was. Unfortunately, after a very courageous fight, Frankie passed away at four days old. Our lives have never and will never be the same.
— Lynsey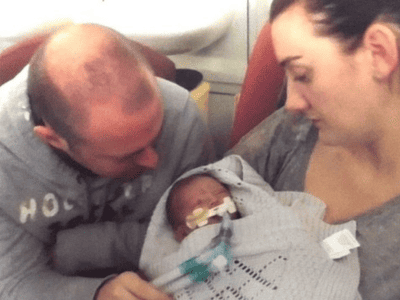 Need support?
Like any other week we will be here to provide support and information to anyone affected by baby loss, however recent or long ago. If you would like to talk by phone or email then please do get in touch 0330 120 0796 or info@gbss.org.uk.
While this week can be a special time of remembrance, the increase in social media activity around pregnancy and baby loss can understandably feel overwhelming for some. Do take some time out from social media during the week, if and whenever you need to.