Taking part in an event is an inspiring and invaluable way to help us save babies' lives and be there to support everyone affected by a group B Strep.
Whether you need support with your fundraising, training tips or even fancy organising your own skydive, challenge or trek, we're here to help you every step of the way!
60 Miles in June
1 Jun - 30 Jun 2022
This June, conquer our 60 miles Facebook challenge and raise money to help save babies' lives. Whether you complete your 60 miles in a week,...
Great North Run
11 September 2022
This half marathon is one of the biggest and most iconic of its kind. Only the London Marathon comes close...
London Landmarks Half Marathon
2 April 2023
One of London's newest half marathons through Westminster and the City taking in the best of what London has to offer. Be part of one...
The Big GBSS Bake Sale
Year round
Tie up your apron and get baking to help raise funds and awareness for GBSS, however and wherever suits you best. Holding a bake sale...
London to Brighton Challenge
28 May - 29 May 2022
2,000 adventurers of all experience levels & ages will take on a classic capital to coast route, testing their grit over the Bank Holiday weekend....
Ride London-Essex 100 2022
29 May 2022
Take part in the biggest closed-road cycling event in the UK: the world's greatest festival of cycling...
Lake District Challenge
11 Jun - 12 Jun 2022
Back again for 2022 – walk, Jog, or Run the Lake District Challenge and take on England's finest countryside at your pace. Test yourself on...
Race to the Tower
25 Jun - 26 Jun 2022
Conquer the Cotswolds and take on Race to the Tower in June 2022! From quaint idyllic villages to medieval burial grounds, the Cotswold Way will...
Cotswold Challenge
25 Jun - 26 Jun 2022
The magical Cotswold Way provides a stunning setting for a testing challenge – with some fantastic views en route and tough hills in between! Our...
Peak District Challenge
9 Jul - 10 Jul 2022
This challenge will welcome 2,000 adventurers into the fabulous Peak District National Park. We'll have a major 'BaseCamp' hub set-up in idyllic Bakewell, which will...
Yorkshire Challenge
23 Jul - 24 Jul 2022
Back for 2022! Take on the Yorkshire Challenge in the beautiful Nidderdale area, on the south east edge of the Yorkshire Dales. Walk, jog or...
South West 50 Challenge
6 August 2022
A new 'South West' challenge for 2022 – taking in the initial section of the stunning & famous 630 mile Coastal Path, which officially starts...
Thames Path Challenge
10 Sep - 11 Sep 2022
Take on the Thames Path Challenge following England's greatest river. Most will walk, many will jog, some will run, and all have special reasons to...
Swim Serpentine
17 September 2022
The 2022 edition of Swim Serpentine, the UK's biggest one-day open water swimming festival, has been confirmed for Saturday 17 September. People who want to...
TCS London Marathon
2 October 2022
The Virgin Money London Marathon is an incredible challenge to take on and GBSS is here to support you…
Royal Parks Half Marathon
9 October 2022
One of the most beautiful Half Marathons in the UK, the Royal Parks Foundation Half Marathon is definitely an event not to be missed. Not only do you...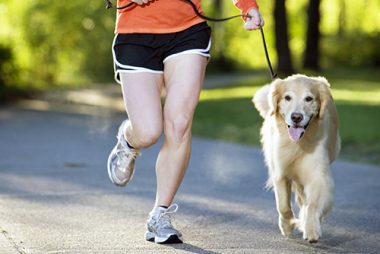 Dog Jog Virtual Challenge
Year round
There are 20 Dog Jog locations to choose from, all you need to do is find an event closest to you and enjoy this friendly,...
Great Run Series
Year round
Take on the inaugural Great East Run and explore all that Ipswich has to offer like never before! The event follows a fast flat...
Game for GBSS
Year round
Fancy hosting your own charity gaming event? Calling all gamers! Want a good excuse to play your favourite game, have fun and stream live? Grab...
Color Obstacle Rush
Year round
Color Obstacle Rush is the biggest run in the world that combines the fun of colour and obstacles. In 2022 all the obstacles will be new,...
Tough Mudder
Year round
Tough Mudder has the best obstacle-packed courses on the planet - Explore all events today to find your venue...
Great Swim Series
Year round
Join team GBSS for a swimming experience you will never forget. Great Swim has an event waiting for you...
Skydive
Year round
Ever wanted to experience the rush of a skydive, well you can with various dates and locations on offer...
Big Fun Run Virtual Challenge
Year round
There are 20 Big Fun Run locations to choose from, all you need to do is find the one closest to you!...
Overseas Challenge
Year round
Take on an overseas adventure for Group B Strep Support. The hard part will be choosing which one of these events to sign up...