Taking part in an event is an inspiring and invaluable way to help us save babies' lives and be there to support everyone affected by a group B Strep.
Whether you need support with your fundraising, training tips or even fancy organising your own skydive, challenge or trek, we're here to help you every step of the way!
London Landmarks Half Marathon
7 April 2024
One of London's newest half marathons through Westminster and the City taking in the best of what London has to offer. Be part of one...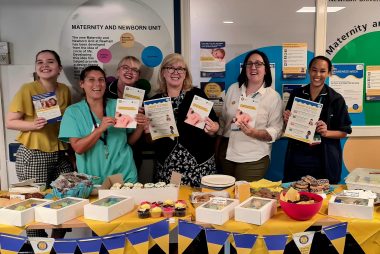 The Big GBSS Bake Sale
Year round
Tie up your apron and get baking to help raise funds and awareness for GBSS, however and wherever suits you best. Holding a bake sale...
Winter Walk
27 Jan - 28 Jan 2024
Get those walking boots out, wrap up, stretch the legs and get active in the New Year. A great event to walk off the Christmas...
Easter 50 Challenge
6 April 2024
Walk, Jog, or Run a 50km Ultra or take on the 25km half challenge – and make next Easter weekend one to remember. Make it...
Brighton Marathon Weekend
7 April 2024
The Brighton Marathon is one of the UK's favourite 26.2 milers. Only an hour away from London by train the Brighton Marathon...
TCS London Marathon
21 April 2024
The Virgin Money London Marathon is an incredible challenge to take on and GBSS is here to support you…
Isle of Wight Challenge
4 May - 5 May 2024
Great challenges need great settings – and none are better than the Island's coastal path. 2,000 adventurers of all experience levels will walk, jog or...
Jurassic Coast Challenge
18 May - 19 May 2024
A Poole Harbour start, then along the spectacular Jurassic Coast - a World Heritage Site since 2001. Through Lulworth Cove...
London to Brighton Challenge
25 May - 26 May 2024
2,000 adventurers of all experience levels & ages will take on a classic capital to coast route, testing their grit over the Bank Holiday weekend....
Lake District Challenge
8 Jun - 9 Jun 2024
Back again for 2024 – walk, Jog, or Run the Lake District Challenge and take on England's finest countryside at your pace. Test yourself on...
Cotswold Challenge
22 Jun - 23 Jun 2024
The magical Cotswold Way provides a stunning setting for a testing challenge – with some fantastic views en route and tough hills in between! Our...
Peak District Challenge
6 Jul - 7 Jul 2024
This challenge will welcome 2,000 adventurers into the fabulous Peak District National Park. We'll have a major 'BaseCamp' hub set-up in idyllic Bakewell, which will...
Great North Run
8 September 2024
This half marathon is one of the biggest and most iconic of its kind. Only the London Marathon comes close...
London to Brighton Cycle
15 September 2024
The spirit of the event is 'taking part' not 'winning' so you can go as fast or as slow as you like! No previous cycling...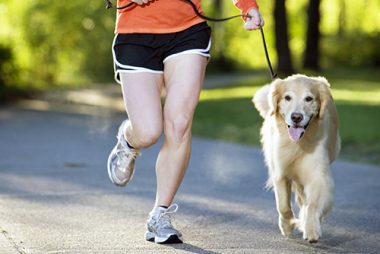 Dog Jog Virtual Challenge
Year round
There are 20 Dog Jog locations to choose from, all you need to do is find an event closest to you and enjoy this friendly,...
Great Run Series
Year round
Take on the inaugural Great East Run and explore all that Ipswich has to offer like never before! The event follows a fast flat...
Game for GBSS
Year round
Fancy hosting your own charity gaming event? Calling all gamers! Want a good excuse to play your favourite game, have fun and stream live? Grab...
Ultra Challenge Series
Year round
With tough 'continuous' 100 km challenges, a 2 day 'Daylight' 100 km option with camping at half way, testing 50 km Half & 25 km...
Color Obstacle Rush
Year round
Color Obstacle Rush is the biggest run in the world that combines the fun of colour and obstacles. In 2022 all the obstacles will be new,...
Tough Mudder
Year round
Tough Mudder has the best obstacle-packed courses on the planet - Explore all events today to find your venue...
Skydive
Year round
Ever wanted to experience the rush of a skydive, well you can with various dates and locations on offer...
Big Fun Run Virtual Challenge
Year round
There are 20 Big Fun Run locations to choose from, all you need to do is find the one closest to you!...
Overseas Challenge
Year round
Take on an overseas adventure for Group B Strep Support. The hard part will be choosing which one of these events to sign up...