Fundraising at work is a piece of cake. You have the freedom to organise whatever event you fancy. Whether it is a bake sale, office games, dress as a superhero for the day or an organisation-wide sweepstake – and know that we are here to help at every step of the way.
You can have a look at what's inside our free fundraising pack which will provide you with all the resources you need to make your event a huge success.
Here are just a few tried and tested ideas:-
Office games
Write down a list of Olympic activities relevant to your office and create an obstacle course. Charge your colleagues to enter and have a prize for the person to complete the obstacle course the fastest.
Bake sale
Everyone likes their morning coffee, so make the most of it by making it into a coffee morning fundraiser for a day. Organise a few colleagues to bake their best showstoppers and ask for a donation. Order your free Bake Sale pack today!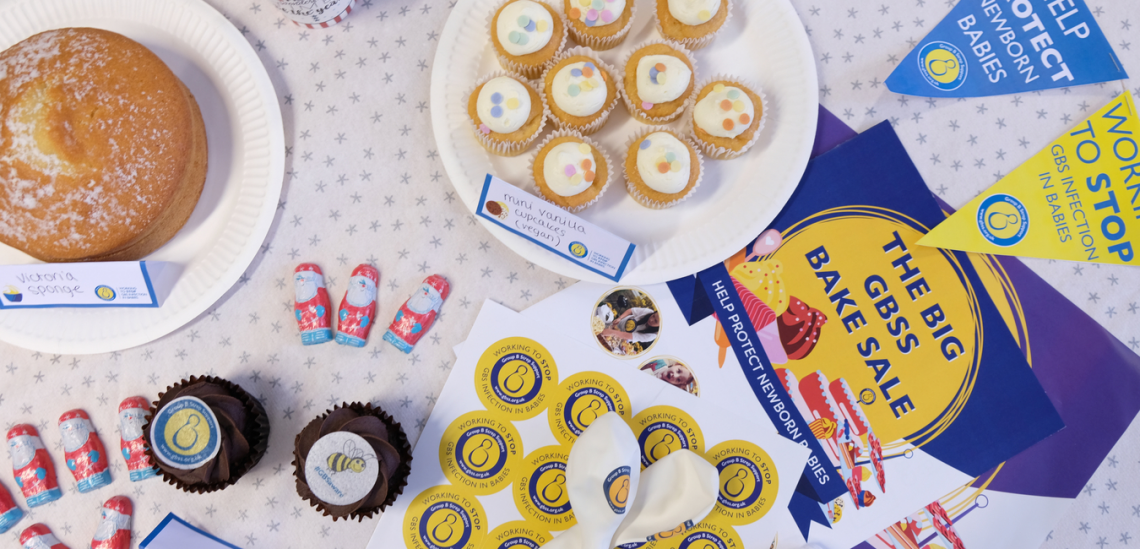 Sponsored silence
An oldie but a goodie. Why not try to get the whole team involved too – or maybe even your boss.
Hold a dress down day
Ask your colleagues for a donation to take part. Why not take it a bit further and get everyone to dress in yellow or blue or as their favourite superhero, you would be ours!
The 19th July saw Lloyds Banking Group in Perrymount Road, Haywards Heath take part in a 'Group B Strep Support Day' to highlight awareness of the condition.
Each team within the site decorated their area with the theme being yellow and blue or the bumble bee and lots of events took place throughout the day such as Bingo, Name the Teddy and Throwing Paper Bees into a Paper Hive.
— Joe
Get an exercise bike in the office
A good way to raise funds is to set up a static bike challenge. Hold a cycling relay and see how quickly can you and your colleagues cycle from Lands End to John O'Groats? Get your colleagues who don't want to take part to sponsor you.
Baby photos contest
Have your coworkers bring in baby photos of themselves and pin them up in the canteen or meeting room. Charge an entry fee for your coworkers to guess who is who. The person with the most correct answers wins a prize.
Matched giving
Ask your company if they will match the money raised, an easy way to increase your total!
Ask a fundraising question
We're here to help you with your fundraising. If you need some help with fundraising and setting up your online fundraising page please contact our fundraising team on 0330 120 0795 or email jgrout@gbss.org.uk. We'll be happy to help! Good luck, and thanks for your support.