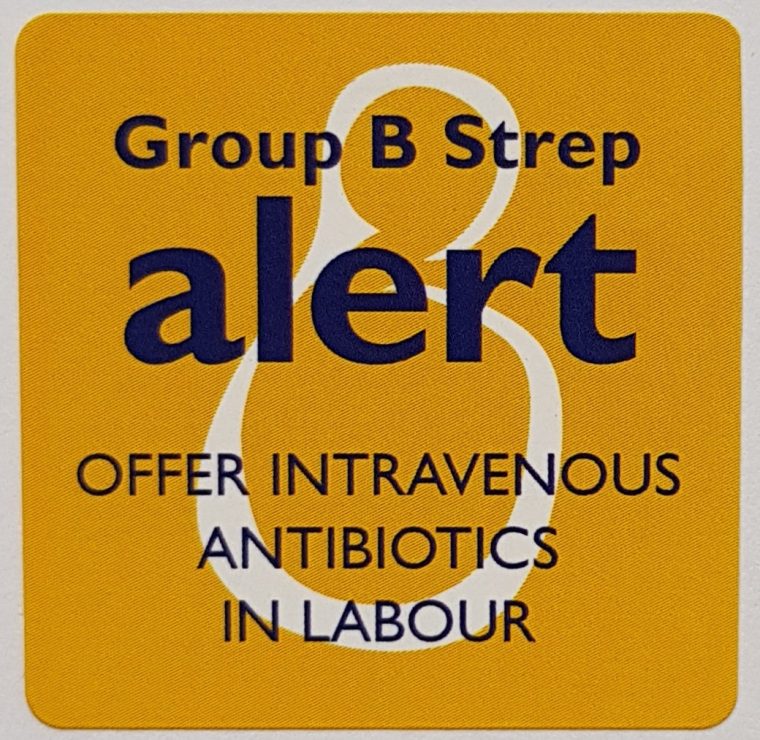 Information Materials and Publications
Group B Strep Alert Sticker
This is one sticker – order up to 23 stickers using this option.
These stickers are for a pregnant woman's handheld medical notes to highlight that antibiotics should be offered in labour against group B Strep infection developing in her newborn baby.
The charity provides these free of charge to families and NHS health professionals. To order sheets of 35 stickers, if you are a healthcare professional, please click here.
If you need larger quantities of these stickers, please contact us on 0330 120 0796 or email us at info@gbss.org.uk.
Note: GBSS will ship leaflets & stickers within the UK free of charge. For shipping outside of the UK, please contact us for a quote.
£0.00