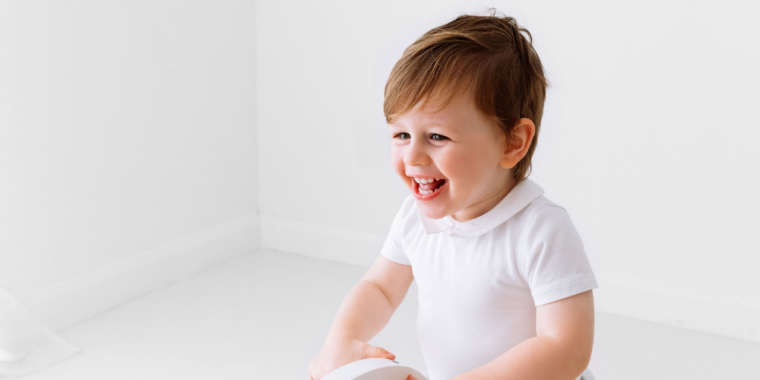 "Meningitis", "Sepsis", "Sepsis and prognosis", "Sepsis and meningitis", "meningitis survival", "sepsis lasting effects in babies"…the search terms go on and on. My Google search term history on that Monday is one I never ever thought would happen to me, to my family.
Alas, it did.
Before that date, "sepsis" was a word I only associated with the elderly and one I understood to be a main cause of death in them. Then, Monday, 17 October 2016 happened. Hugo was 5 weeks old.
The over-planner, no-stone-unturned kind of person that I am meant I had booked onto a Sleep Consultant's event in our local Waterstones even before Hugo was born. It was a seminar to discuss all things sleep: sleep routine, sleep troubleshooting, positive sleep associations. I figured that I should go along as a first time Mum and get the low-down on this sleep malarkey (ironic though because Hugo then went on to sleep through from 7pm to 7am, from 8 weeks!).
During the event, Hugo kept drifting in and out of sleep, then suddenly he would cry. Then, fall asleep again. Then cry. The cycle repeated itself, again and again. The audience was watching me struggle with a few judgmental looks sent my way. Was it hunger? No. He wouldn't latch. Nappy change? No, not that either.
Then, the high pitched cry started.
Maybe it was my milk upsetting him? As a new parent, I had tried every trick I had in my (limited) book. So, I called my husband who worked close by to see if he could settle Hugo – no; he couldn't either.
The high pitched cry continued, intermittently.
We suspected something was wrong and marched up to the North-end of town to our GP surgery. Thankfully, we were given an emergency appointment and were seen by a Registrar.  She tried to get a reading of Hugo's heart rate but it was almost impossible through the crying. His skin was now mottled and Hugo barely opened his eyes.
The Registrar said to us that she would be back in a minute. During that time she must have located a Partner GP at the practice, given the Partner GP the low-down and then on a joint assessment, both of them re-entered our consulting room. The Partner GP introduced herself and said she was up-to-speed on Hugo's symptoms and then proceeded to ask if we had driven into town; we had. She then asked us to go to Paediatric A&E straightaway in a neighbouring town.
Whilst we were making our way, she was going to call them to let the department know to expect us and in parallel, she would prepare a letter that we needed to hand over to the Paediatric Doctors. To this day, we don't know what that letter said. We asked what was wrong and she kept saying that time was of the essence and to get going – that we would be quicker than an ambulance.
This was serious.
90 minutes had passed since that first high-pitched cry.
Emergency hospital admission
Letter in hand, we hot footed it out of the surgery and made our way to hospital. Tears rolling down our faces as we drove. We arrived at the hospital and within seconds of arriving at paediatrics A&E, Hugo was taken off us. His skin was now really mottled and his extremities icy-cold to touch.
The medical team immediately cannulated him, started an antibiotic and saline drip (the solution was used to dilute Hugo's blood so that it would reach his extremities so that these were not compromised). The Doctors told us that they suspected meningitis and sepsis. That that is what they were treating. After a lumbar puncture, NG tube, numerous blood, urine and stool tests and a chest x-ray, Hugo was finally diagnosed with the life-threatening infection: Sepsis and possibly meningitis but the Doctors could not be certain until the spinal fluids came back.
My husband and I were shattered; we hadn't eaten all day and barely drunk a drop. After 5 hours or so, Hugo was admitted onto the High Dependency Unit in the Children's Ward at hospital, and the Doctors told us that that Monday night would be "telling" and to expect the worst. Then, I made the hardest decision of my life – I left the hospital and my Hubbie stayed there overnight.
Why? Why would you leave your newborn? My head and my heart were at odds with each other. I was told that if Hugo made a recovery, he would just want me and would want to nurse…a lot. So the best thing for me was to attempt to get some rest (lack of sleep / exhaustion can affect milk production) because the next few days were going to be trying.
I kissed by baby boy goodbye and left, sobbing. I knew deep down that the nursery nurses would not be sending me home if they feared the worst. Surely?
I will never forget that drive home at midnight. I will also never forget having to call my parents and in-laws to tell them that Hugo was in a life-threatening situation. You could hear a pin drop on those calls. What do you say to your child, whose child is very sick?
I went to bed and lay there, numb. If only those judgemental parents from the sleep event could now see what was happening. I think I slept for 2 hours, if that.
The following day I was back at the hospital for 6 am and Hugo had turned a corner (I had left my expressed milk and he'd been fed through the tube overnight). The lumbar puncture came back clear; phew, no meningitis but yes, sepsis – caused by late onset GBS.
The Doctors praised us for our quick reaction to Hugo's unusual symptoms and said that we had, in essence, saved him from contracting meningitis and undoubtedly his life.
We went on to spend 5 days in hospital and a further 5 days at home where a nursery nurse administered IV antibiotics daily. Also, because Hugo's veins were so small, the cannula kept failing and in total, Hugo had 6 cannulas in 10 days. Each failed cannula meant a further trip to hospital, which took on average 5 hours. As new parents, my Hubbie and I were terrified coupled with being physically and emotionally drained. The nursery nurse had been right, Hugo was attached to me day and night, for days and days and days, whilst he recovered.
Thankfully, Hugo survived.
And whilst we will never know the exact source of the GBS; we do know, now, that I am a carrier.
Read Hugo's younger sister, Carlotta's story here
Featured PageSymptoms of group B Strep infection in babies
Learning to recognise the symptoms of Early and Late onset GBS infection could help to prevent your baby from becoming seriously ill.