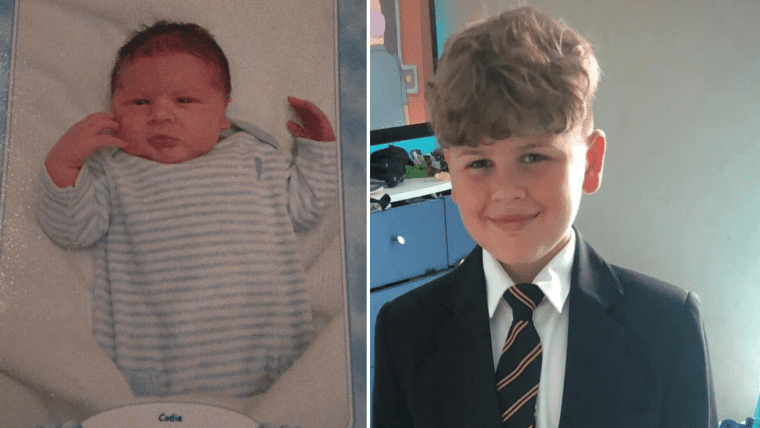 Codie's mum Carla writes,
"My son Codie was born 8 June 2010. At 6 days old, Codie started making a grunting sound, he was completely off his bottle and would not feed. We took Codie to the hospital who advised it was colic and said, "If you think this is bad, wait until he is 6 weeks old".
We took Codie home and he became more and more unwell. The noise Codie was making was horrible and still to this day I cannot forget it. He was lifting his head and was very stiff and would not feed. I managed to get a doctor's appointment first thing in the morning. The doctor took one look at Codie and called the children's ward at our local hospital and sent us there. They performed a lumbar puncture and confirmed Codie had group B Strep infection with meningitis.
Codie was in hospital for 7 days on antibiotics. We were very lucky and Codie responded well to treatment. He now has ADHD and autism *1 which we are unsure if this was down to the infection. Codie is now a happy 12-year-old child. I had never heard of group B Strep before."
1 After-effects following a group B Strep infection tend to be specific to the infection caused (eg meningitis, sepsis, etc) or the treatment a baby received rather than to the group B Strep itself. When babies are very sick from any cause, including group B Strep, this can cause damage to the brain, which may present as dyspraxia, ADHD or autistic spectrum disorders. Our Medical Advisory Panel has not seen any clinical evidence that group B 
Strep itself causes these issues, nor studies that look specifically at this.