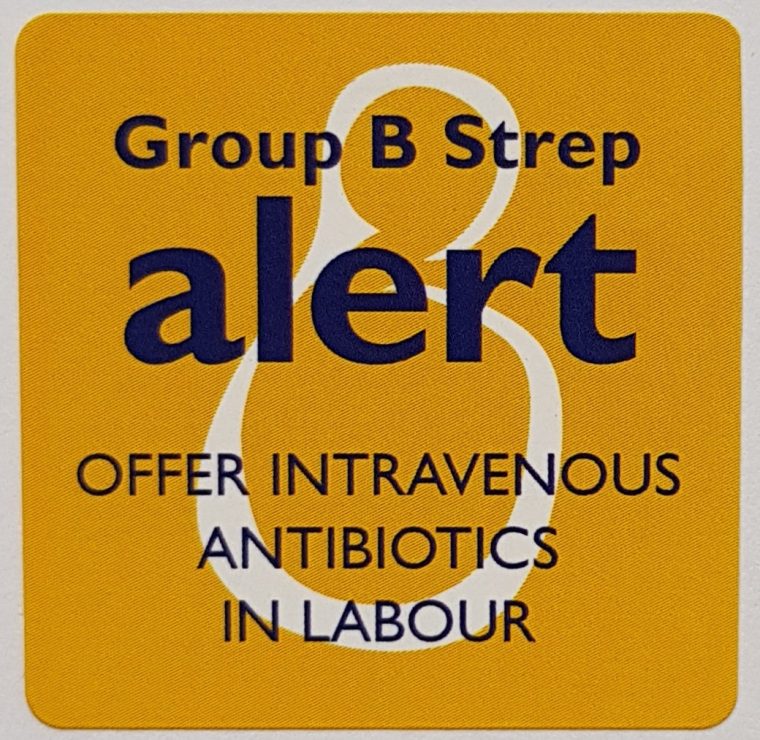 Information Materials and Publications
GBS Alert Sticker
This product is for one individual sticker. To order sheets of 24 stickers, see here
These are stickers for a Mum's handheld medical notes, they're useful for highlighting that antibiotics should be given in labour against group B Strep.
We provide these free of charge to families and their health professionals.
If you need larger quantities of these stickers, please click here.
Note: Group B Strep Support will ship leaflets within the UK free of charge. For shipping outside of the UK, please contact us for a quote.
£0.00