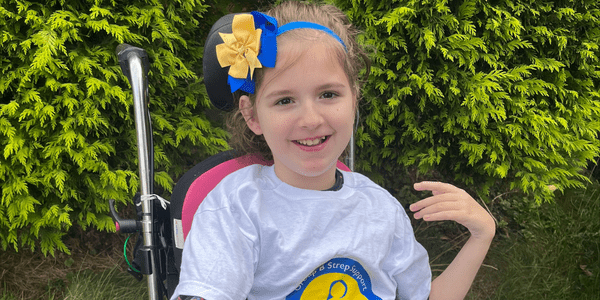 Aimee is wheelchair bound. She is unable to sit, stand, walk, talk and is independently tube fed. She is however a very happy little girl who makes everyone smile with her smile.
Last year Aimee got her trike for her birthday and since then she has learnt to pedal her trike and can do it on her own which is a massive achievement
This year for her birthday Aimee did a sponsored trike ride and raised £225 for Group B Strep Support. Mum Charlotte told us " Group B Strep Support has been a massive help in raising awareness of group B Strep as well as supporting me through those first few days of when Aimee was ill. I will be forever grateful for them."
Read more here https://www.justgiving.com/fundraising/aimeetrikeride.